Discussion Starter
•
#1
•
This post is mostly to share information for an uncommon issue.
Who knows, it may help someone someday.
My 2011 Avenger is Salvage/Rebuild. It had front end damage. When I bought it, I didn't know that the car came with a remote starter. All I saw was a strange key fob with five buttons. Via the VIN, the dealer confirmed that the car had an OEM remote starter.
When I tried to remote start it, the information screen on the dash would say that ther remote start was aborted because the hood was open.
Apparently, when the car was rebuilt, they forgot to replace the hood switch. When I went to the dealer, he was unable to locate the hood switch, even after I told him where it was located on the car. He finally used the part number I found on-line after a looooong search. He had it in stock.
The part number for 2007-2013 Avenger hood switch is:
05026211AA
The dealer price was about $20. On-line price was less, but after shipping, it would probably be the same as the the dealer full retail price.
http://www.factorychryslerparts.com/products/2008/4x2--67l-cummins-turbo-diesel--6-speed-manual/switch-remote-starter--underhood/4298365/05026211aa.html
Here are pictures of my switch: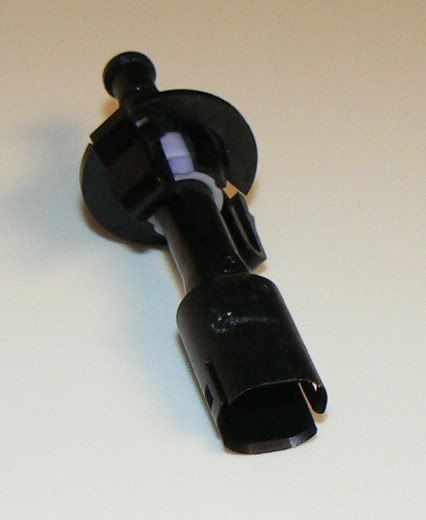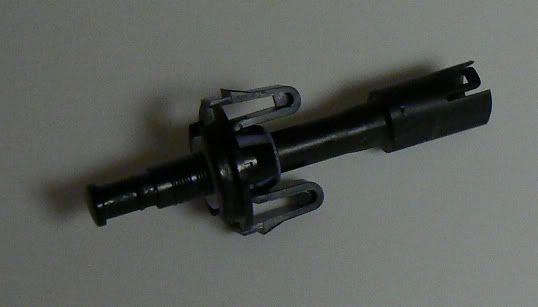 After I installed it, the remote start would work if I manually depressed the hood switch, but not when the hood was closed. After I did some more investigation, I could see that the switch was hitting a strange part of the hood where it was curved. I have temporarily tied the switch down to stay "closed" all the time, until I can figure out a solution.... when it gets warmer.
The connector was a simple oval connector with two wires. Apparently, there is no orientation on the plug, it goes in either way.
Here is a picture of the switch location under the hood. Same for 3.6L or 2.4L.